Please welcome Imam Sejad Mekić and Imam Ali Tos
"And We appointed from among them leaders, guiding by Our command…"
(Qur'an 32:24)
Hafiz Dr Sejad Mekić
The Trustees are pleased to announce that Dr Sejad Mekić has been appointed as the first imam of our mosque. Dr Mekić, a British citizen of Bosnian origin, is currently a Research Fellow at the University of Exeter.
Hafiz Sejad hails from Kaćuni in Central Bosnia. He studied at the Elči Ibrahim-Paša madrasa in Travnik before completing his BA in Islamic Studies at the University of Wales, his MPhil at the University of Cambridge, and his PhD – on a 20th-century Bosnian Muslim scholar – at SOAS. He has published one book and several scholarly articles. Hafiz has served as imam in many mosques in Bosnia, London and Cambridge, as well as serving as Muslim chaplain at HMP Highpoint and lecturing at the Ahmed Yesevi University in Kazakhstan, the Muslim College of London, and the Cambridge Muslim College.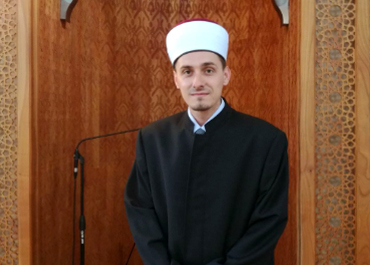 Hafiz Ali Tos
We are also pleased to announce that our second full-time imam, Ali Tos, has arrived! Imam Ali is a Hafiz and will be helping Imam Sejad with the Tarawih prayers this Ramadan.
Born in Konya, Turkey, he holds a BA in Theology from Selçuk University in Konya, and an MA in Religious Studies from Howard University (USA). We look forward to benefiting from his wisdom in the months and years ahead.