INTRODUCTION
Marriage is a hugely rewarding act of worship and a great sunnah of the Prophet ﷺ.
However, nowadays the process of organising a wedding can be complex and daunting. Good planning and preparation are key to making things simpler and stress-free. So, to help you get started, we have set out these simple guidelines to help you secure a perfect venue for your Nikah Ceremony.
Our Spaces
Getting married at Cambridge Central Mosque is the experience of a lifetime. We are committed to providing unique & stunning, yet economical and eco-friendly space, where you will create unforgettable memories with your closest family and friends.
We have three spaces available for Nikah Ceremonies which you can use together if you prefer: The Conference Room, Atrium & the Café (which must be booked if you wish to bring food on site).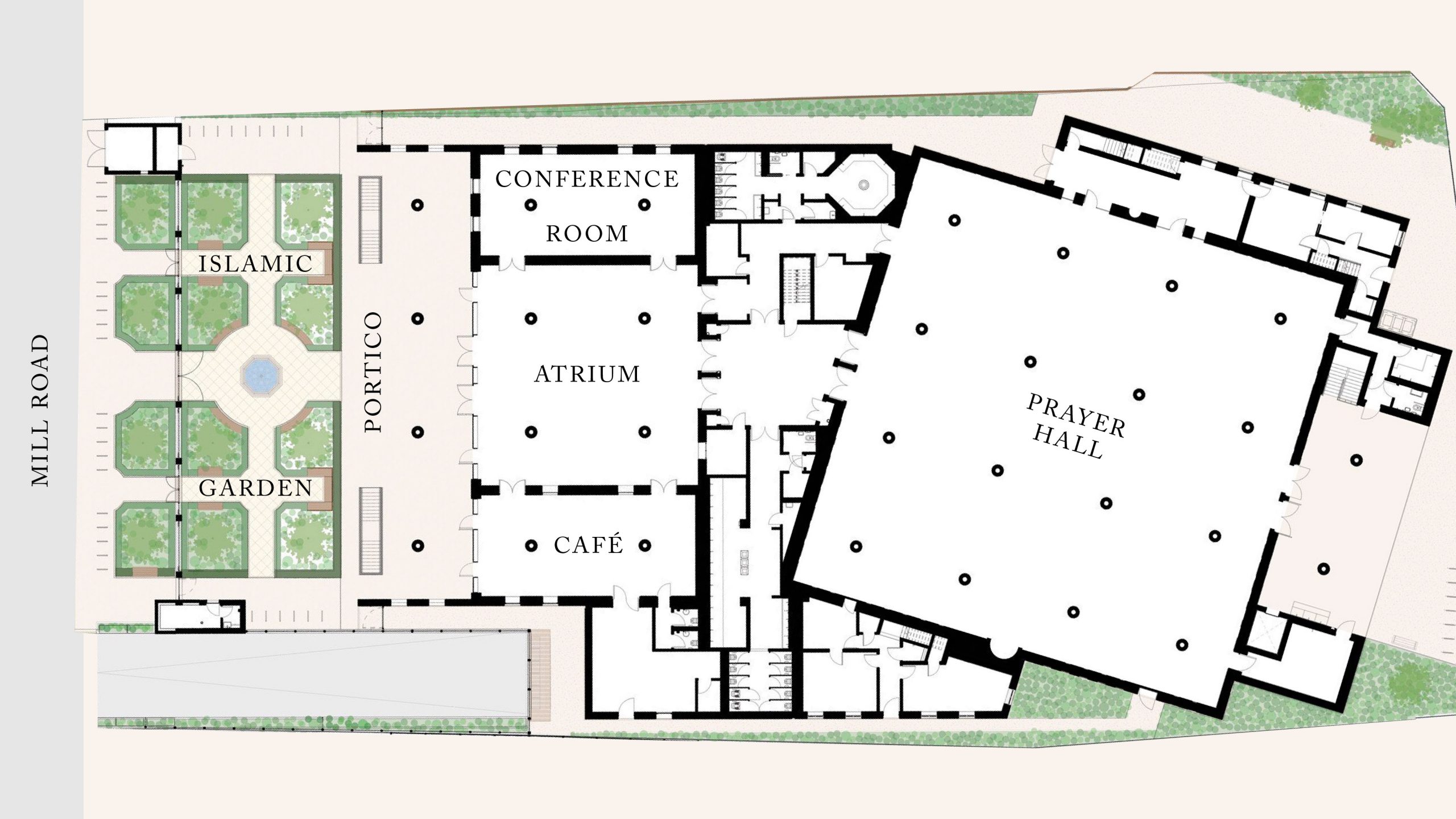 As an example, you may wish to use the intimate Conference Room for the formal part of your Ceremony followed by an optional reception in the Café. Alternatively, if you have more guests, use the stunning and more spacious Atrium for the formal ceremony instead.
Note: Our underground car park may be used for the Bride, Groom & Guests for the duration of the Nikah Ceremony. Spaces cannot be reserved, operates on a first come first serve basis.
Steps To Secure
Once you have thought about how you would like your Nikah Ceremony to take place, read all the information on this page, then go through the following steps to secure your chosen Spaces.
1. "Book via Skedda" below, selecting a date, time & specifying the spaces you wish to use.
(Enter your first names for the Booking Title, e.g. 'Ali & Sarah')
2. Fill out the booking form together with your partner.
3. Read and agree to the Terms & Conditions and submit the form. Completing this form does NOT guarantee a booking.
4. Await final confirmation via email within 14 days of submission of the form.
5. Donate according to our Donations List below to help us cover our costs.
DONATIONS
All our costs – from wages for imams & ground staff, cleaning & maintaining facilities, garden upkeep and supplemental electricity, just to name a few – are covered solely by your generous donations.
This is why we provide a Donations List, depending on which rooms you intend to utilise during your Nikah Ceremony.
IMPORTANT INFORMATION
Your mosque ceremony will be officiated by our Resident Imam & the information you provide in your application form will be passed to them for review in advance. Your data is held according to our Data & Privacy Policy.
At the point of booking, you must assign an Alternative Contact with whom we will liaise on the day of your Nikah Ceremony, and you may also appoint them as the Main Contact for matters relating to your booking.
To facilitate avoiding overlapping with prayer times, the following table sets out the available slots for Nikah Ceremonies throughout the year.  You must ensure your booking covers these ranges in order to be approved.
For wedding receptions, the café must be booked for 2 hours. Please note we can cater for a maximum of 60 guests with a self-service arrangement. Please view our Approved Caterers List to find out more on our pre-approved restaurants which you can use for catering.
| | | | | |
| --- | --- | --- | --- | --- |
| Space | SUMMER | AUTUMN | WINTER | SPRING |
| | 1 Apr – 31 Aug | 1 Sept – 30 Sept | 1 Oct – 31 Jan | 1 Feb – 31 Mar |
| Conference Room | 10-11 am | 10-11 am | 10-11 am | 10-11 am |
| Conference Room | 11-12 am | 11-12 am | 11-12 am | 11-12 am |
| Conference Room | 2-3 pm | 2-3 pm | 2-3 pm | 2-3 pm |
| Conference Room or Atrium | 3-4 pm | 3-4 pm | n/a | n/a |
Frequently Asked Questions