Upcoming prayer at the Mosque
OPENING INFORMATION - LOCKDOWN 3

Mosque news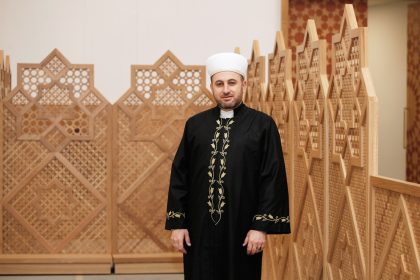 Please see full statement from Cambridge Central Mosque regarding the departure of Imam Ali Tos.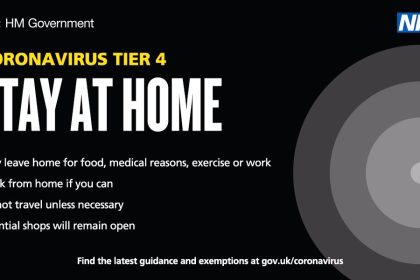 Due to the recent government announcement regarding the new tier 4 restrictions in Cambridgeshire amid a surge in COVID-19 cases and a new variant of the virus, Cambridge Central ...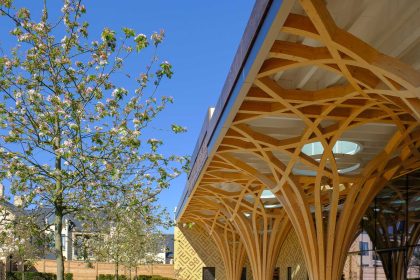 Cambridge Central Mosque will resume congregational prayers from Wednesday 2nd December starting with Fajr salah.

A BRITISH MOSQUE FOR THE 21st CENTURY
Learn more about the mosque's commitment to sustainability through its architectural design, featuring advanced technology that gives it a near-zero carbon footprint, and honouring natural forms and materials with its forest-like vaulting.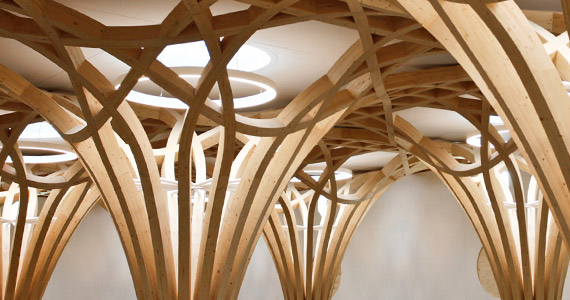 Sustainable design
The mosque draws on traditional designs and updates them with cutting-edge technologies, prioritising environmental concerns and setting new standards for British mosques.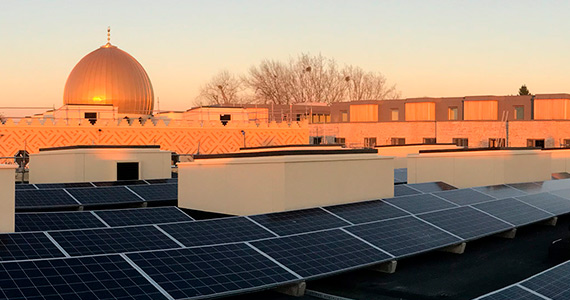 ECO-MOSQUE
With everything from solar panels and grey water harvesting to state-of-the-art heating and cooling technology, it is a pioneer in 'green deen', reminding us of our connection to nature.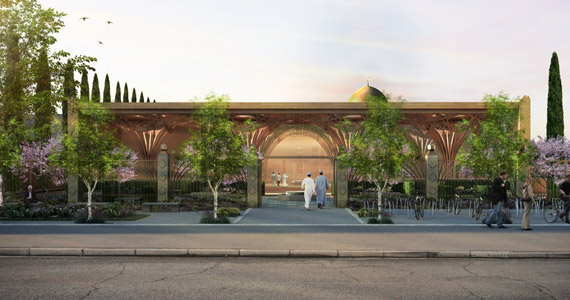 The garden
The Islamic gardens at the mosque's entrance invite peaceful contemplation, offering a fragrant reminder of Paradise amid the bustle of the city. A calm oasis within a grove of trees.