A MESSAGE FROM THE DIRECTOR
﷽
Esteemed members of the Cambridge Central Mosque community,
It is with a heart full of gratitude and introspection that I announce my resignation as the Director of Cambridge Central Mosque. This role has not merely been a position but a profound journey, made meaningful with the blessings of Allah and the tireless support of each individual associated with this mosque.
The passion and dedication I have witnessed from our staff and volunteers have been the bedrock of our achievements. A special acknowledgement to Imams Sejad Mekić, Ali Tos, Zakarya Gangat, and Mustafa Sahin, who have continuously shepherded our community with wisdom and grace. Serving under the trustees' guidance, I've been privileged to oversee some transformative initiatives in what is undeniably one of the world's leading mosques.
Through collective efforts, we embraced the digital era, extending our outreach via YouTube and social media, and providing a platform for renowned guest speakers. While the pandemic posed undeniable challenges, it was heartwarming to see our community come together – whether it was the careful reintroduction of congregational prayers, our aid during the cost of living crisis, or the support we extended during natural calamities like the Turkey-Syria earthquake.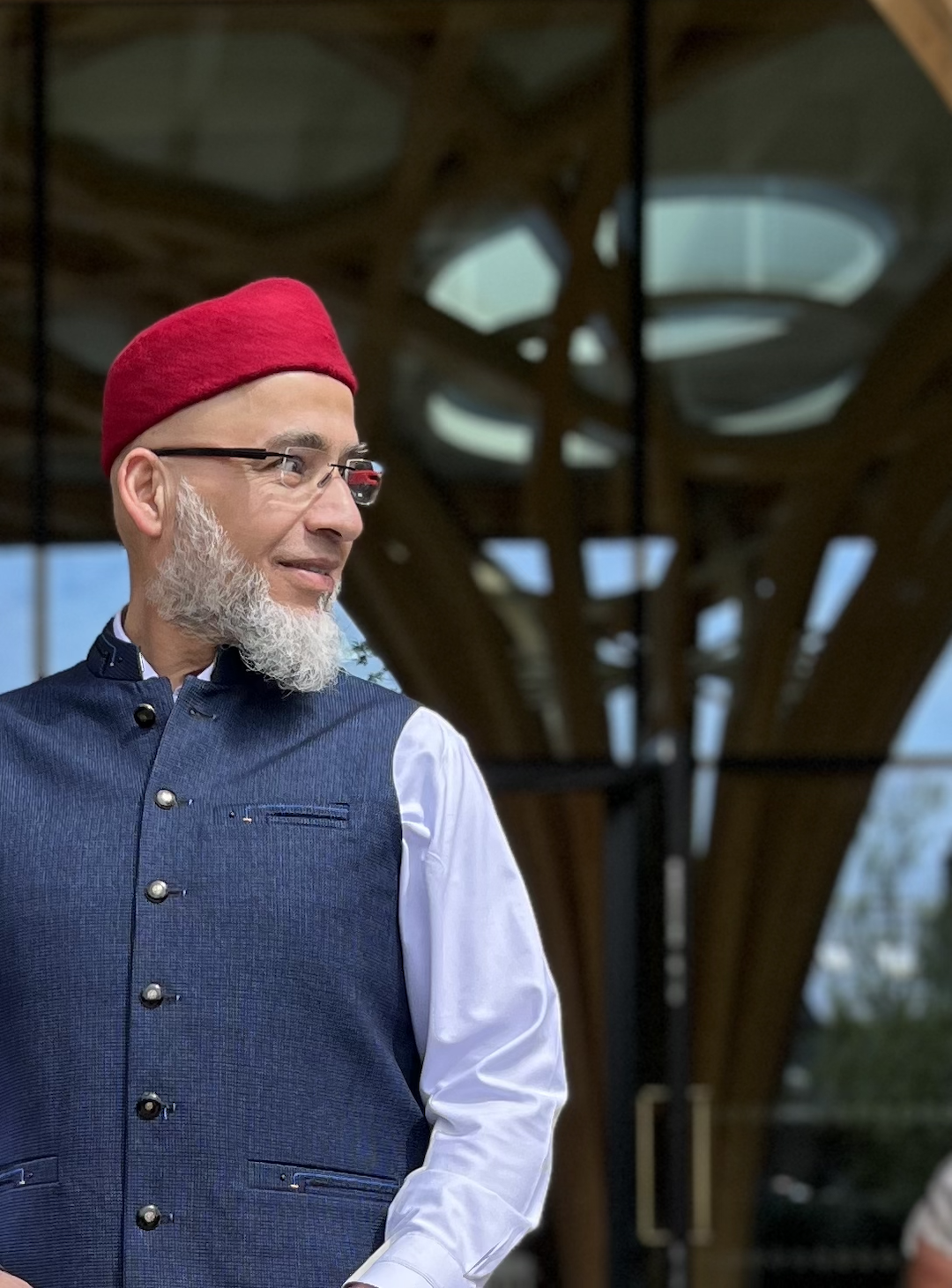 Our partnerships with organisations like Macmillan, Islamic Relief, and Cambridgeshire council stand as a testament to our commitment to broader societal well-being. The establishment of the Health Hub, the fruitful collaboration with Cambridge Crescent, and the introduction of the new madrasa are initiatives I am truly proud to have been part of.
The memories of our mosque bustling during Ramadan campaigns, witnessing tarawih prayers, celebrating the union of couples through nikah ceremonies, and establishing Eid prayer in Parker's Piece alongside other local mosques are vivid moments of community strength and unity.
Though it's time for a new chapter, I leave with the belief that the mosque's future is bright and promising. My heart remains intertwined with the mosque's mission, and I stand ready to support its seamless transition to new horizons.
In parting, I humbly ask for forgiveness for any inadvertent mistakes or oversights, and express my deepest gratitude for allowing me to serve. Indeed all our accomplishments are by the grace and blessings of Allah.
With profound gratitude and respect,
Muhammad Ashraf
Interested in applying for the position of Operations Director?