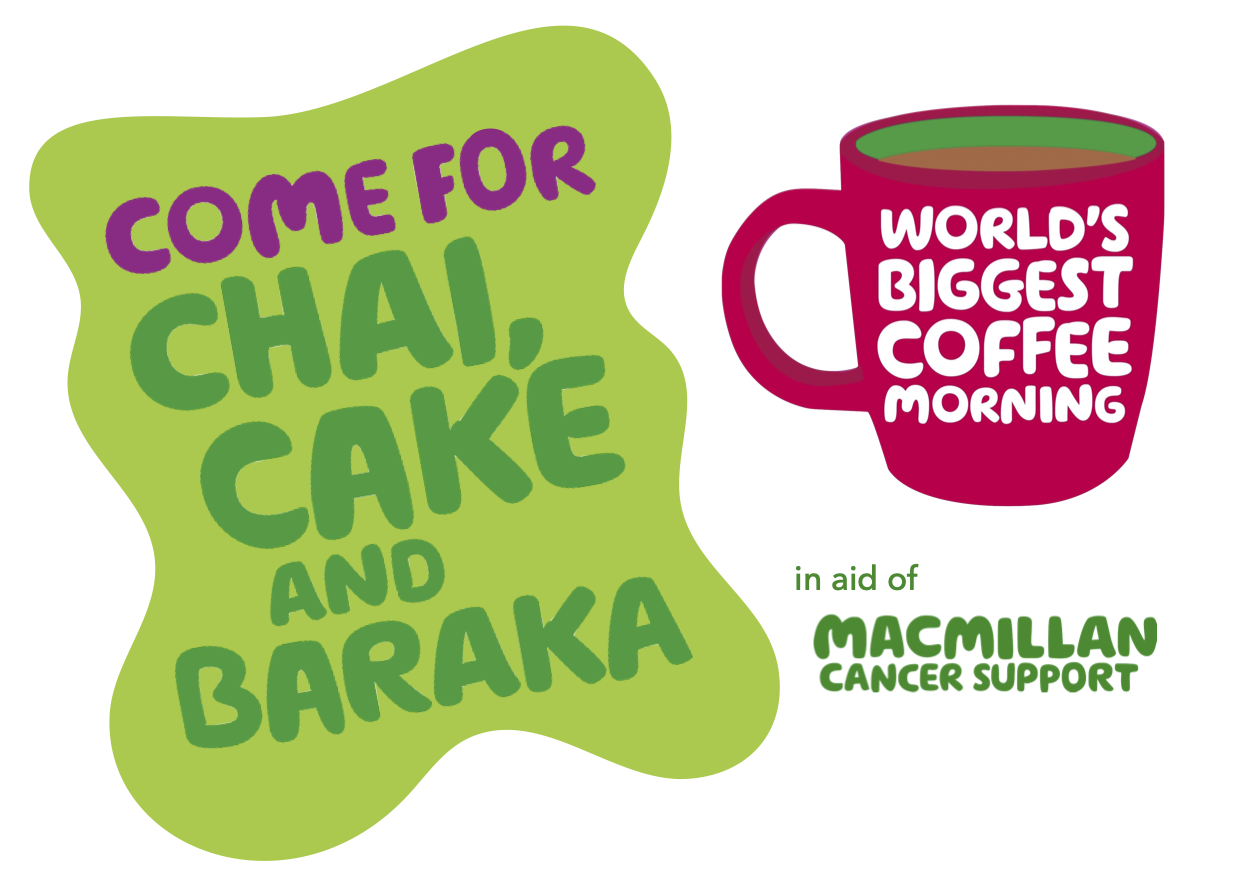 Cambridge Central Mosque is once again hosting a Macmillan Coffee Morning, to raise awareness and funds for Macmillan Cancer Support, alongside others across the UK and elsewhere! It's a great way to support a great cause with the money collected supporting those bravely fighting cancer.

With talks from our Imams offering Islamic insights to help individuals and families facing the challenges of cancer, from the Baraka Khan Foundation and from Macmillan Cancer Support addressing the cost of living crisis and the impact of waiting times.
Want to support Macmillan Cancer Support by donating baked items? Great! Please bring your cakes & cookies to Cambridge Central Mosque no later than 6 pm on Thursday 28 September. Please note: You must declare the ingredients used for each item to accommodate those with allergies. Thank you!
Free admission, no registration required!