VISITS & PRAYERS
Daily
10:00-20:00
For prayers outside these hours, we open half an hour before congregational prayer times and close half an hour afterwards.

FRIDAY PRAYER
Sermon Begins
12:15 & 12:55
We hold two Friday congregational prayers all year round. Timings vary with BST & GMT. Learn more here.

ISLAMIC GARDEN
Daily
10:00-20:00
Stop, sit and savour a sacred moment nestled in nature! Our Islamic Garden closes after Isha congregational prayers.

EXHIBITION
Weekdays
10:00-18:00
Discover the scientific heritage of Islamic civilisation between 9th & 16th centuries in our interactive exhibition.

CAFÉ
Daily
10:00-17:00
Take a pit stop between prayers with some complimentary tea and coffee in our Café.
Live locally? Why not join us for our regular events?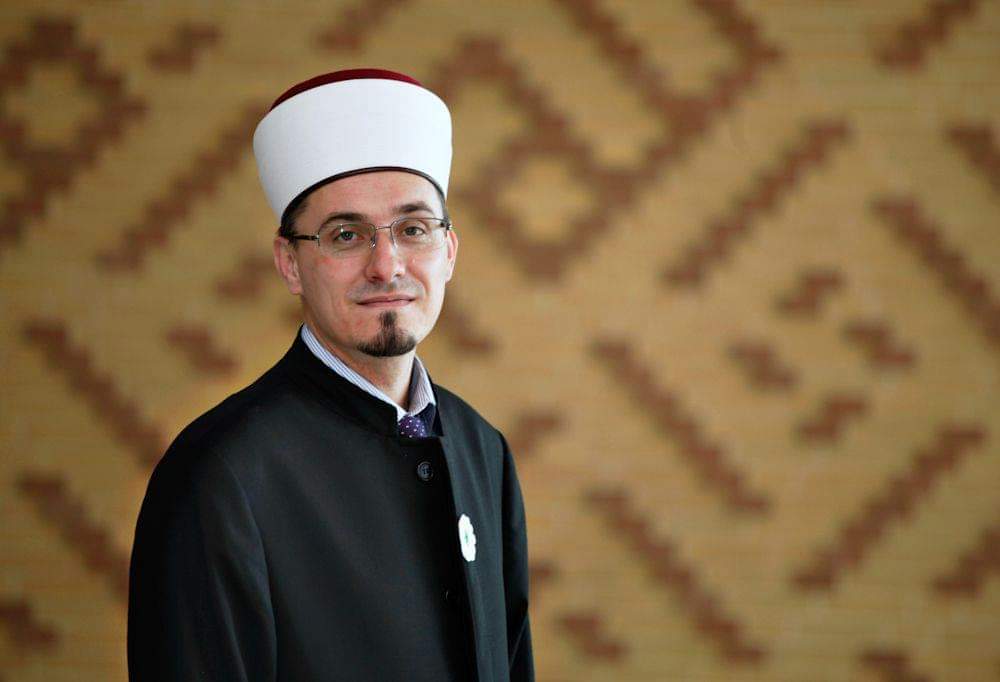 QUR'AN & HADITH STUDY CIRCLE
Join us in-person Saturday evenings for short study sessions on Qur'an & Hadith with Imam Sejad Mekić.
After Maghrib

Cambridge Central Mosque

Saturdays
Subscribe via your preferred podcast app for notifications on new episodes!

A BRITISH MOSQUE FOR THE 21st CENTURY
Learn more about the Mosque's commitment to sustainability through its architectural design, featuring advanced technology that gives it a near-zero carbon footprint, and honouring natural forms and materials with its forest-like vaulting.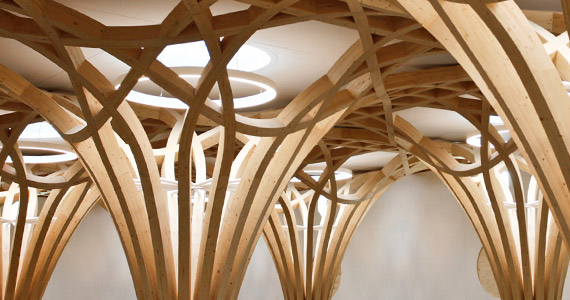 Sustainable design
The mosque draws on traditional designs and updates them with cutting-edge technologies, prioritising environmental concerns and setting new standards for British mosques.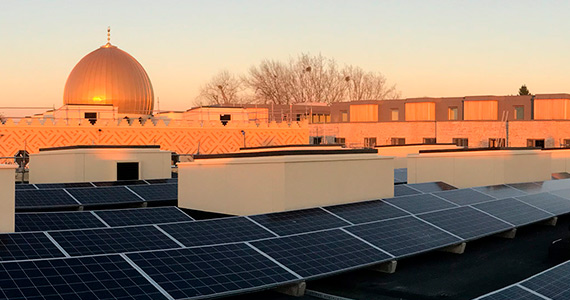 ECO-MOSQUE
With everything from solar panels and grey water harvesting to state-of-the-art heating and cooling technology, it is a pioneer in 'green deen', reminding us of our connection to nature.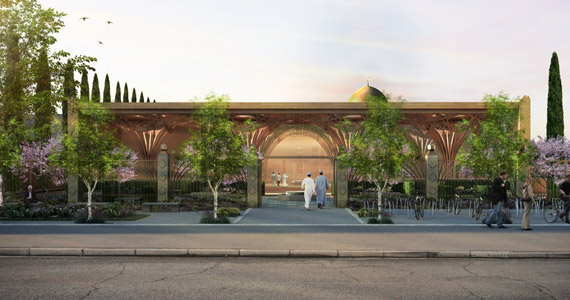 The garden
The Islamic gardens at the mosque's entrance invite peaceful contemplation, offering a fragrant reminder of Paradise amid the bustle of the city. A calm oasis within a grove of trees.