Feeling low, stressed or lonely? Want to know more about your mental health?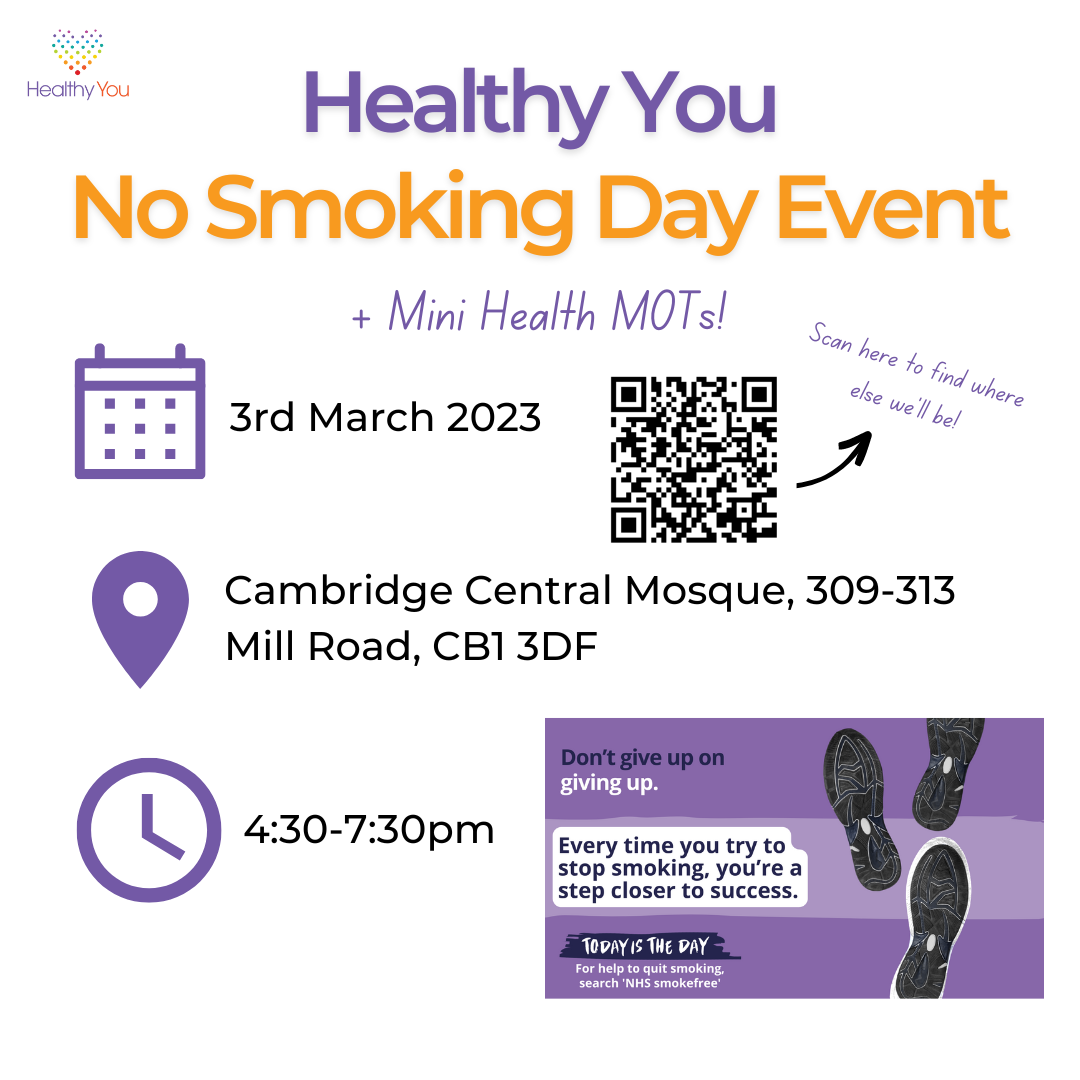 The month of Ramadan is a great opportunity to start some healthy habits and stop some bad ones, such as smoking. Come along and get support to make that change to Stop Smoking, with the Healthy You team.
Learn more about your own mental health and break the taboo of mental health in our community.
? Cambridge Central Mosque
? Free admission, no registration required!
This event is part of our Health Hub, organised in collaboration with: