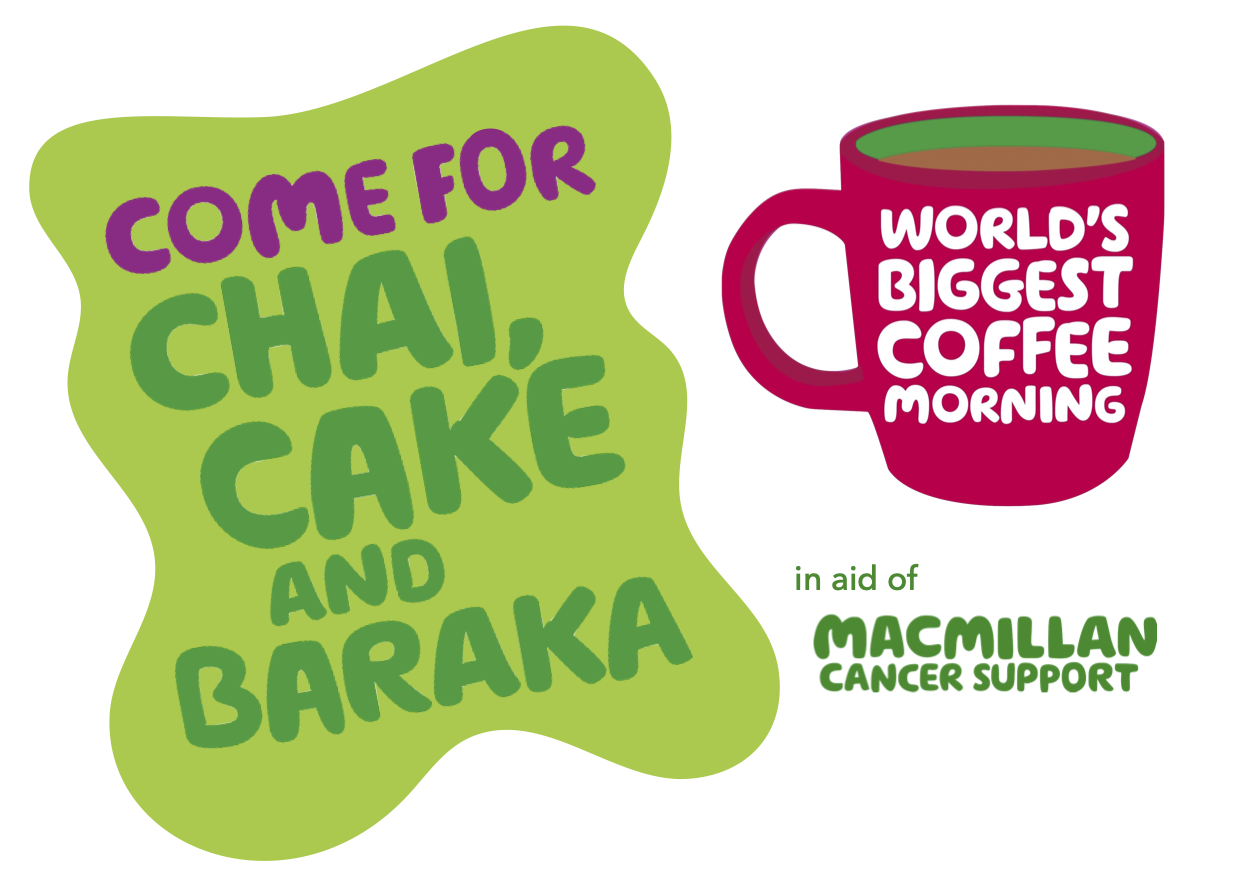 Cambridge Central Mosque is once again hosting a Macmillan Coffee Morning, to raise awareness and funds for Macmillan Cancer Support, alongside others across the UK and elsewhere! It's a great way to support a great cause with the money collected supporting those bravely fighting cancer.
We will also be hosting a speaker event, open to the public, between 10:30-11.30 onsite, discussing cancer and its effects on local communities. Speakers include Professor Jean Abraham (Macmillan), Cllr Mark Ashton (Mayor of Cambridge), Dr. Lorraine Petersen (Arthur Rank Hospice) Somaiya Khan-Piachaud (Baraka Khan Foundation), Shahida Rahman (CCM Trustee), Elaine Chapman & Sue Arnold (Cambridge Cancer Research Hospital).
Want to support Macmillan Cancer Support by donating baked items? Great! Please bring your cakes & cookies to Cambridge Central Mosque no later than 6 pm on Thursday 29 September. Please note: You must declare the ingredients used for each item to accommodate those with allergies. Thank you!
? Free admission, no registration required!