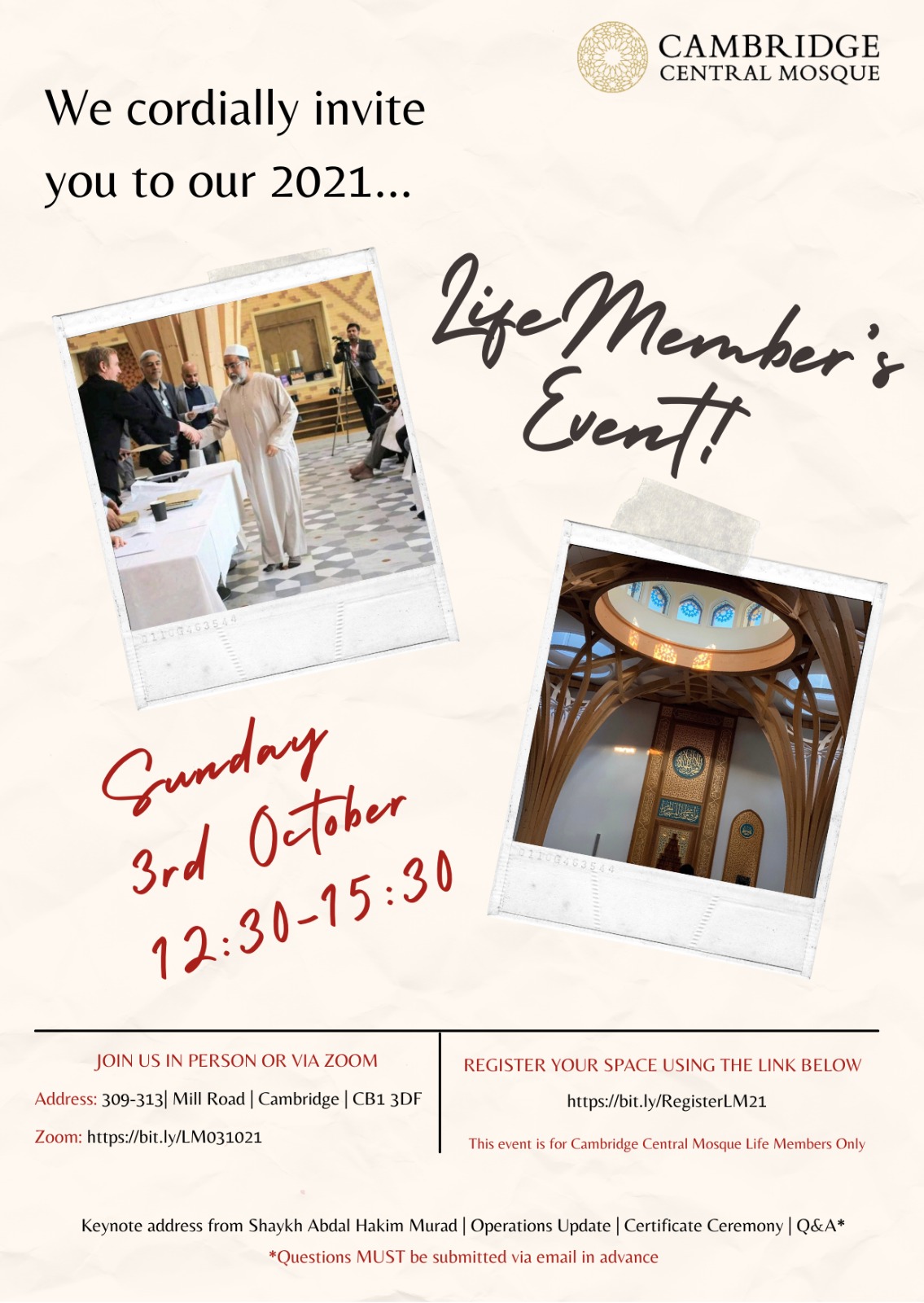 On Sunday 3 October 2021 we are hosting our annual Life Members Event!

Join us 12:30-15:30 at Cambridge Central Mosque, 309-313 Mill Road, Cambridge, Mill Road, CB1 3DF, or online here: https://bit.ly/LM031021
This will include a certificate ceremony for our newest Life Members!
Programme
– Keynote address from Shaykh Abdal Hakim Murad
– Operations Update
– Certificate Ceremony for new Life Members
– Q&A* 
– Lunch

*Questions must be submitted via email in advance to lifemembers@cambridgecentralmosque.org



Please note that this event is for Cambridge Central Mosque Life Members only.
Attendees who wish to attend online do not need to register.

What you need to bring
– A printed or electronic copy of your booking.
– Personal Identification.

Covid Protocols
– Do not come to the mosque if you test positive for Covid or have any related symptoms.
– We encourage all guests to wear a face-covering whilst indoors.
– Should you wish to pray, we encourage you to bring your own prayer mat and a shoe bag.
– For any local attendees, please continue to perform ablution at home.

We look forward to welcoming you!