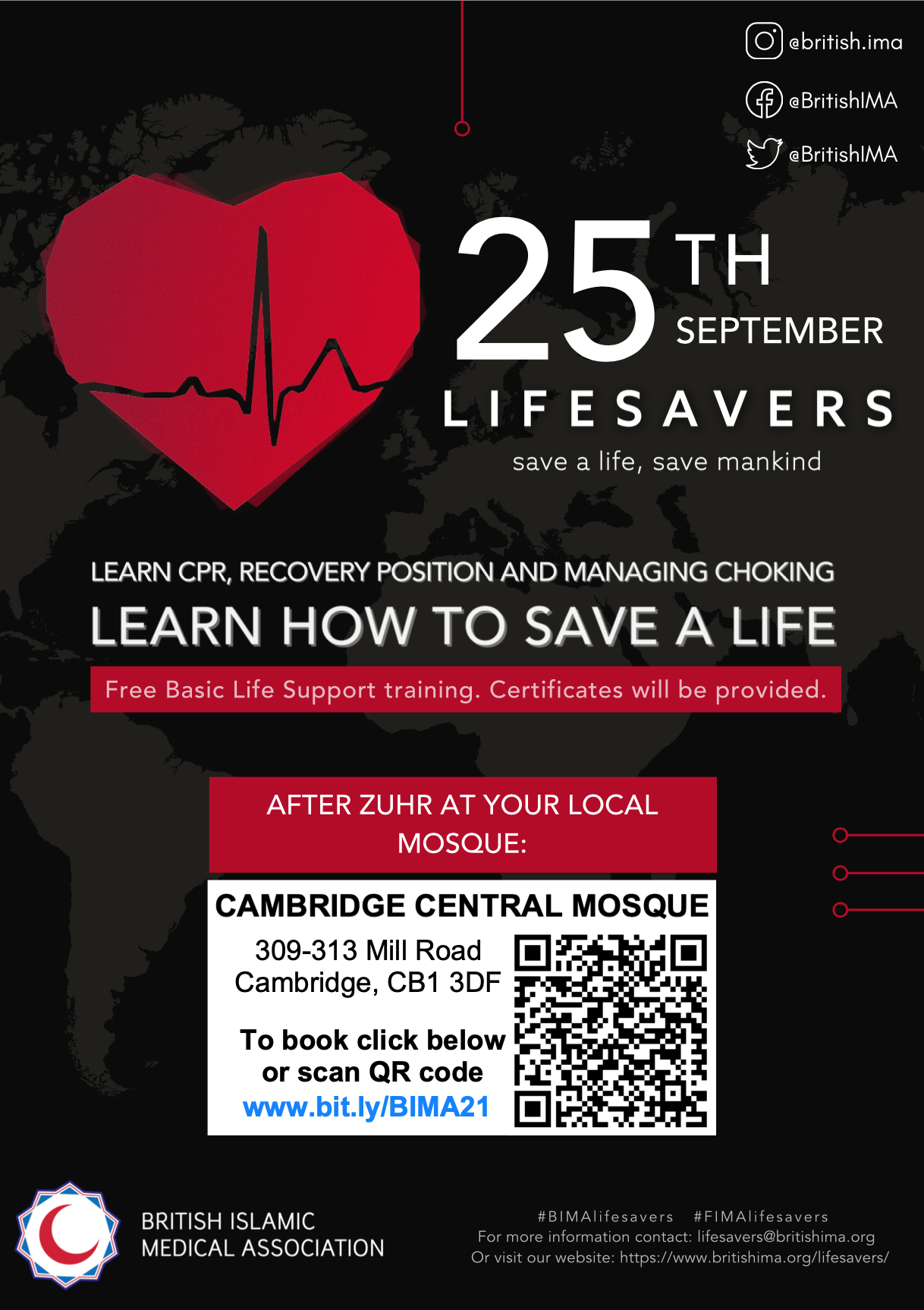 Learn CPR, Recovery Position & Managing Choking.
Each of these skills are taught using an explanation at the beginning, a practical demonstration and a chance for attendees to practice at the end. This follows the accredited British Heart Foundation Heartstart programme.
Lifesavers 2021 will be taking place in over 125 mosques across the UK on Saturday 25th September 2021 at 2pm after Dhur salah In Shaa Allah.
Learn how to save a life, free Basic Life Support training. Certificates will be provided.